A ceremony at the Lok Seva Bhavan will be held on Monday to induct new ministers, according to an official document.
---
In a replay of the World Cup semi-finals that led to late heartbreak for Australia, it was Germany who came up on top once again to secure all three points.
---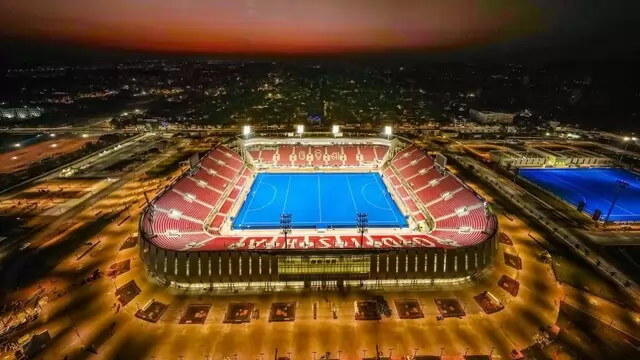 The four tournaments are the Junior Women National Championship (April 13-23), Junior Men National Championship (April 28-May 8), Sub-junior Women National Championship (May 13-23) and Sub-junior Men National Championship...
---
While the Kalinga Hockey Stadium hosted the FIH World Cup in 2018, the newly-constructed Birsa Munda Stadium in Rourkela caught the imagination of the hockey fraternity for its huge seating capacity.
---
Several sports projects were inaugurated Friday in Sundergarh district, which has produced many national and international hockey players. 
---
In a World Cup of high-quality hockey, the German "culture of resilience" triumphed, ending Belgium's five-year reign as the most successful team, while hosts India's nearly five-decade long wait for a medal continued.
---
This jump means that India have now moved ahead of hockey powerhouse Australia, who dropped to fifth.
---
India, who had made a shock exit from the showpiece event after losing to New Zealand in their crossover match, played their best game but it came too late in the tournament.
---