Polling in 199 out of the 200 assembly constituencies in Rajasthan was held on Saturday and the counting of votes will take place on December 3.
---
Gehlot, while referring to the social security and welfare guarantees of his government, urged people to vote for the Congress government to continue development. 
---
He said numerous development projects have been undertaken to meet the public expectations in the district and the Congress government would continue the work if the party is voted to power again.
---
While sharing Shah's comment on OPS, Gehlot said on X, "Congress says guarantee of OPS. BJP says committee. This is the difference between the Congress' guarantee and BJP's committee." 
---
Accusing the leaders of the opposition party of doing politics in the name of religion ahead of the November 25 Rajasthan assembly polls, Gehlot said the Congress was fighting the electoral battle on issues of development...
---
Urging party leaders to reject politics and make Congress candidates win the polls, Gehlot said that such leaders could later be given official positions by the government.
---
"We are not worried about this. Our aim is to form the Congress government again in the state," he told reporters at the Congress war room ahead of the November 25 Rajasthan assembly elections.
---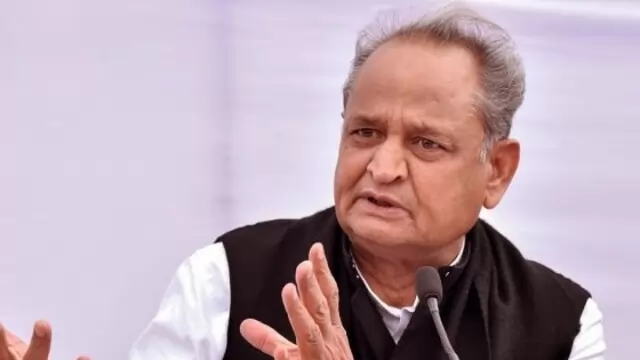 The federal probe agency has also summoned Chief Minister Ashok Gehlot's son Vaibhav Gehlot for questioning in a case related to alleged contravention of the foreign exchange law.
---