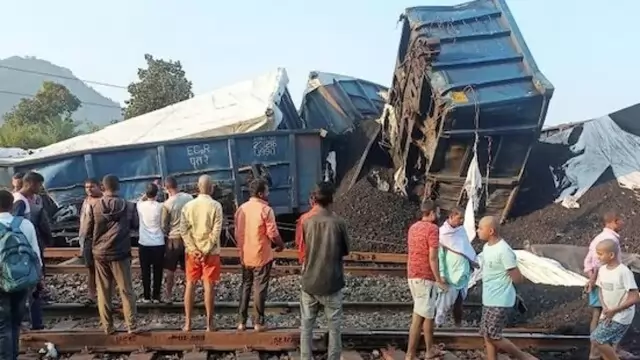 The incident took place around 6.24 am between Koderma and Manpur railway stations of the Dhanbad division, East Central Railway (ECR) said in a statement.
---
Purnagiri Janshatabdi Express going from Delhi to Uttarakhand's Tanakpur rolled back for 35 kilometres and finally stopped at Khatima.
---
Thirteen wagons of one of the trains and an engine jumped off the tracks following the collision.
---
Reports said a truck fell from a cliff above and landed on the tracks, where a train emerging from a tunnel smashed into it.
---
The accident occurred on Monday
---
Nine people died on the spot, while six others died in different hospitals.
---
Local media displayed videos from the scene showing flipped wagons with passengers trapped inside and surrounded by rubble.
---
In an attempt to board a running train, an elderly woman slips and comes under it.
---