The 17-year-old defeated world champion Magnus Carlsen thrice in just six months, something that will go down as one of the highlights of his career.
---
This is first time India hosted a chess Olympiad. GM Arjun Erigaisi became the seventh Indian to cross the 2700 ELO rating.
---
R Praggnanandhaa became the first Indian player to reach the final of the Chessable Masters.
---
Reigning world champion Magnus Carlsen kicked up a storm in September this year when he levelled cheating allegations against US teenager Hans Niemann.
---
India 'A' has 16 match points. The top-seeded USA roared back into contention with a convincing 3-1 defeat of Turkey and joined India 'A' on 16 points at the Chess Olympiad.
---
R Praggnanandhaa emerged as a winner after Magnus Carlsen made a blunder in the 40th move and resigned immediately in the next move.
---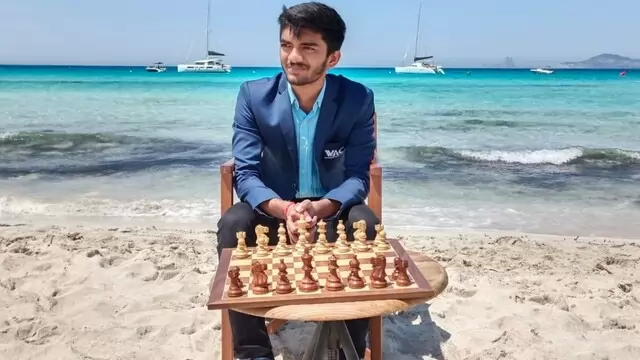 The Tata Steel Masters will be held in Wijk Ann Zee in Netherlands between January 13 and January 29 next year.
---
"We are all rejoicing on the success of the young genius R Praggnanandhaa. Proud of his accomplishment of winning against the noted champion Magnus Carlsen," Modi tweeted.
---