Statues have played an important role in Indian politics, as representative symbols of the sway of ideology or ideologies in the seat of power. And the unveiling of Subhas Chandra Bose's statue to inaugurate the Central...
---
The proposed statue of Subhas Chandra Bose at India Gate is a 'big idea' whose time has come
---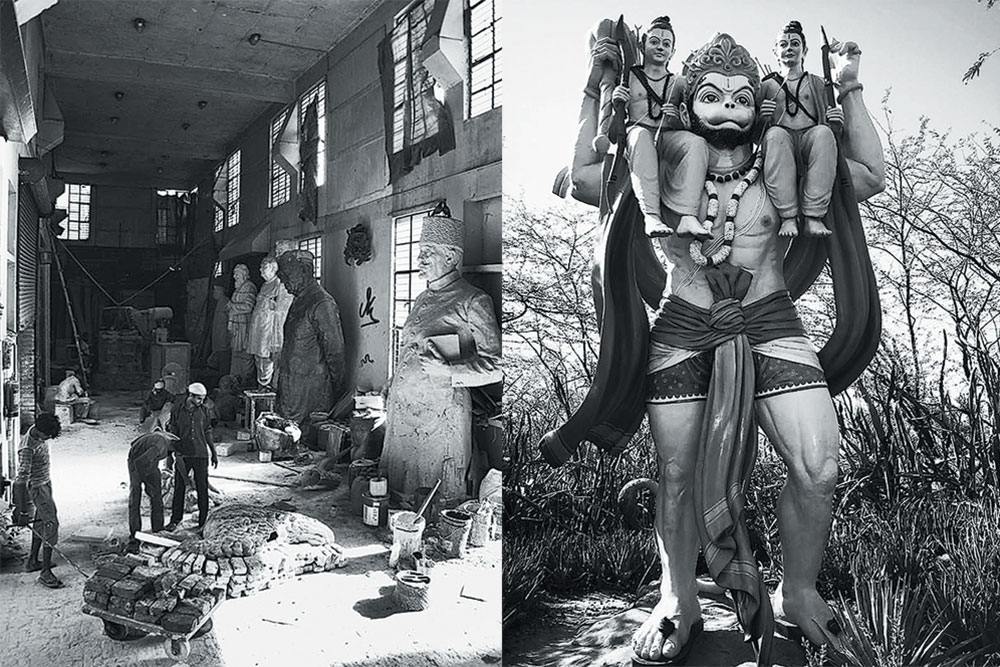 An exclusive extract from Kajri Jain's book, 'Gods In The Time Of Democracy'
---
Statues have long been part of campus politics around the world. In recent times though they have become the centre of ideological battles with ramifications beyond the campus. 
---
Can public art in India, depicting admirable women from history and mythology, shed the male gaze?
---
History has a serendipitous way of discarding statues that were once erected to project power and perpetuity
---
In a contest of sorts, some recent announcements around statues show how each one is being built to be bigger than the other
---
The world's tallest statue, of Shivaji Maharaj, will be the jewel in Maximum City's crown
---