The minister said the opposition Congress party's agitation could be used by the Tamil Nadu government, which was opposed to the project, to stall it.
---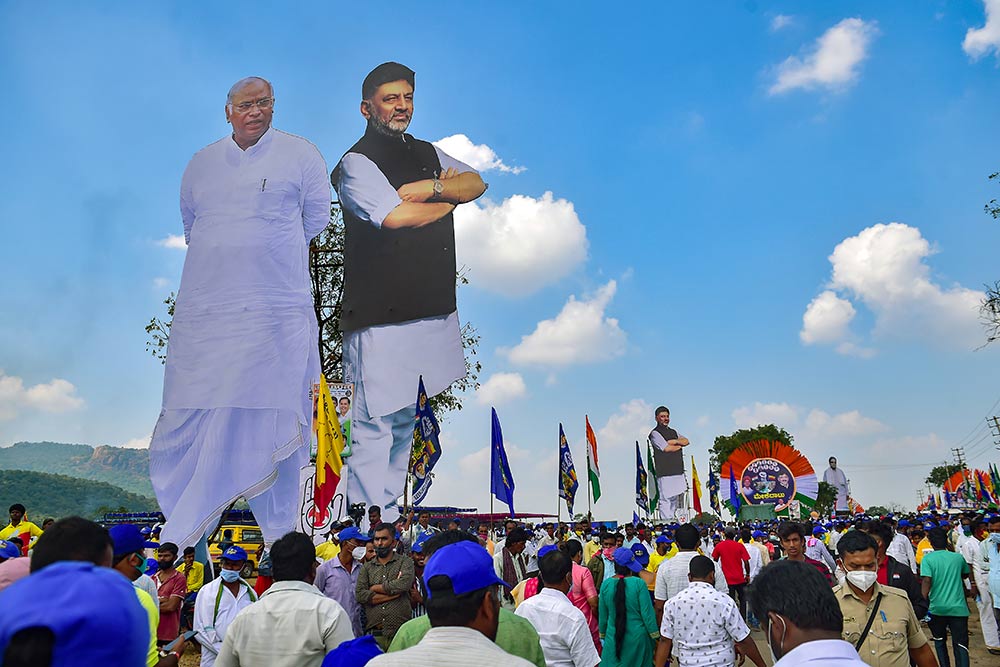 The Congress' march from Mekedatu to Bengaluru is scheduled to pass through Kanakapura, Ramanagara and Bidadi, before culminating at Basavanagudi in Bengaluru on January 19. It will be covering about 15 of the 224 Assembly...
---
FIRs have been registered against nearly 30 Congress leaders and others, official sources said.
---
Congress's decision to halt the padayatra is following the High Court's strong observations and government's last night orders prohibiting inter-district and intra-district movement of vehicles and persons for participating...
---
The Supreme Court said management of water level in the dam is a matter for which an expert committee has already been appointed by the court and safety of the dam is also a related issue which has to be addressed by the...
---
Hitting out at the Congress for the padayatra, the Chief Minister accused it of not putting any efforts to take the Mekedatu project forward while in power as it lacked commitment.
---
Directing, Deputy Commissioners, Superintendents of Police, all Police Commissioners of the State, for the strict implementation of the order, Chief Secretary P Ravi Kumar said the Transport Commissioner has also been asked...
---