On Monday, Lok Sabha Speaker Om hosted representatives of various particularly vulnerable tribal groups in the historic Central Hall of the old Parliament House and said the modern world has much to learn from them.
---
Soon after Rahul Gandhi's disqualification by the Lok Sabha Secretariat, the Congress leadership got into a huddle at the party headquarters and deliberated on the way forward.
---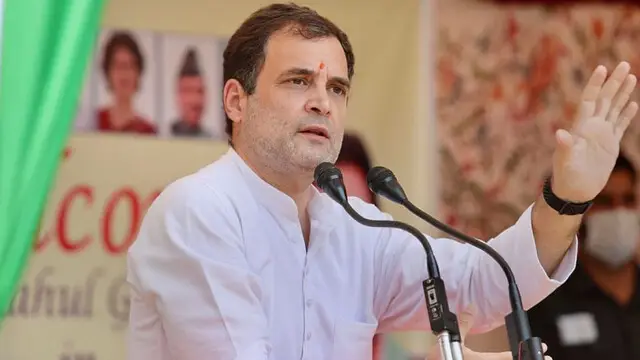 Congress leader Rahul Gandhi has lashed out at Prime Minister Narendra Modi over the profusing unemployment in the country and his promise of two crore jobs every year.
---
Singh hoped that such sessions would not only raise the efficiency of the officials through positive brainstorming but also ensure transparency and objectivity in the working of the secretariat.
---
The opposition is trying to make issues out of non-issues as they do not have anything against the Government, said Pralhad Joshi after the all-party meet.
---
Following the turmoil over the ban of list words in the Parliament, government sources have claimed that the list was simply a compilation of the words that were already considered unparliamentary.
---
Congress workers clashed with the police in Imphal during a candlelight march protesting against Rahul Gandhi's disqualification from Parliament, resulting in four injuries. The state Congress president accused the police of...
---