The launch was the 18th for OneWeb Group company while for ISRO, it would be the second mission in 2023 after the successful launch of SSLV/D2-EOS07 mission undertaken in February
---
The report compiled by NRSC and ISRO yesterday stated that the Uttarakhand hill town recorded rapid subsidence between December 27, 2022 and January 8, 2023 and sank by 5.4 cm.
---
This launch was one of the longest missions for the Indian Space Research Organisation
---
The hot test was carried out for a planned duration of 25 seconds at the High Altitude Test Facility of the ISRO Propulsion Complex at Mahendragiri in Tamil Nadu on February 24, the Bengaluru-headquartered national space...
---
The subsidence zone of Joshimath sank 5.4cm in 12 days between December 2020 and January 2023, while it recorded 9cm in seven months between April and November 2022.
---
The 25.30-hour countdown for the 56th flight of the Polar Satellite Launch Vehicle (PSLV), in its extended version (PSLV-XL), started at 10.26 AM on Friday for the lift-off scheduled at 11.56 AM on Saturday from the first...
---
According to ISRO, Chandrayaan-3 has successfully underwent the EMI/EMC test which is conducted for satellite missions to ensure the functionality of the satellite subsystems in the space environment and their compatibility...
---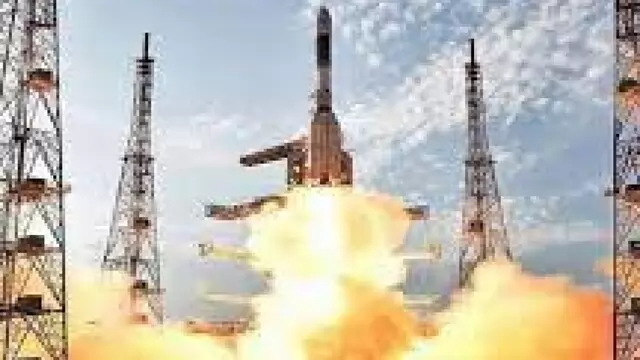 The Rohini Sounding Rocket (RSR) series have been the forerunners for ISRO's heavier and more complex launch vehicles, with a continued usage even today for atmospheric and meteorological studies, the national space agency...
---