Stand Up comic artiste Amit Tandon, who is currently enjoying the response to his first few shows out of 27 city tours in the USA, recently shared that the international market is opening up to Hindi comic artistes as...
---
Popular actor-comic Raju Srivastava, who has been in the intensive care unit of AIIMS for a fortnight following a heart attack, is stable and continues to be unconscious, his daughter said Thursday.
---
Comedian Sudesh Lehri recently made an interesting revelation on Maniesh Paul's podcast about being slapped twice, which became a turning point for his career.
---
The Indian comedy galactic cluster lost its brightest star in the form of Raju Shrivastav, who passed away around 10:30 a.m. on Wednesday at AIIMS, New Delhi. Srivastava's journey to become one of the most widely recognised...
---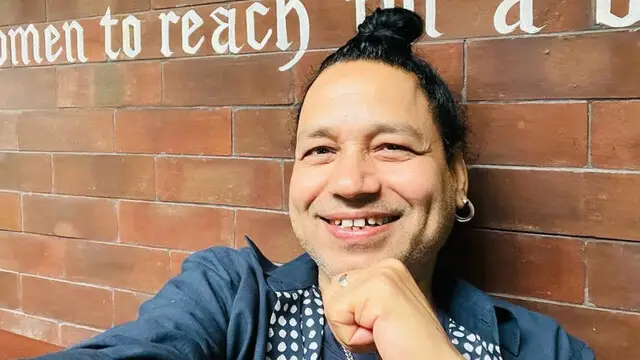 Popular singer Kailash Kher has shared a video on his Instagram handle requesting his fans and everyone to pray for Raju Srivastava's early recovery and stop spreading rumours. The famous comedian suffered a heart attack on...
---
Comedian Paul Chowdhry was attacked in London and updates fans on the situation.
---
Singer Kailash Kher has urged the fans and friends of late comedian Raju Srivastava to pray for the peace of his soul and stand with his family at this difficult time for them.
---
In an interview with Outlook, comedian and author Sorabh Pant talks about his book, 'Vote For Pant: But, Don't' and the perils of telling 'unfunny' jokes.
---