On the fifth anniversary of Article 377 being read down by the apex court, Outlook looks back on its older issue, on April 11, 'Indian Family Unit vs Love', that hosts a diversity of arguments made for and against the...
---
A panel discussion about the need for the legalisation of same-sex marriages has highlighted the lack of awareness prevailing in Indian society about accepting queer people and the necessity to start having a dialogue with...
---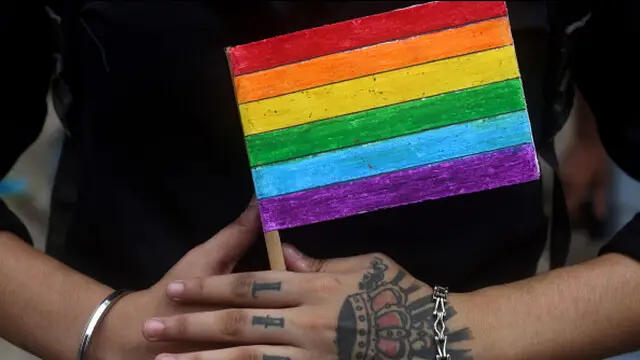 A Rashtriya Swayamsevak Sangh (RSS)-affiliated organisation had claimed that its survey showed that homosexuality is a disease and legalising same-sex marriages would lead to its rise.
---
Kuwait banned the summer blockbuster Barbie, after a Lebanese minister called for action, claiming the Hollywood film promoted homosexuality which was against their values.
---
As the hearings on the legalisation of same-sex marriage entered its ninth day, CJI DY Chandrachud said that there is no 'compulsion' to have biological children. 
---
The notion that recognising same-sex marriage will 'ruin' Indian culture is a narrow interpretation of a complex and dynamic cultural entity. Culture is not a stagnant pool but a flowing river, continually evolving and...
---
The Iraqi Communications and Media Commission has imposed a ban on the term "homosexuality" and mandated the use of the term "sexual deviance' instead.
---
BJP leaders and their affiliaties have often separated on the issues of same-sex marriage, homosexuality and gender codes.
---