During the hearing of petitions against the Karnataka hijab ban in classes, the state said every religious activity is not essential practice.
---
The Karnataka High Court on March 15 had dismissed petitions seeking permission to wear hijab inside the classroom, saying the headscarf is not a part of the essential religious practice in Islamic faith.
---
He appealed to every section of the Muslim community will have to participate in the bandh.
---
Karnataka Hijab Row: The students, who are adamant on wearing hijab in classrooms, are now on the verge of dropping out of the college as they have neither written examinations nor attended classes for the last three months....
---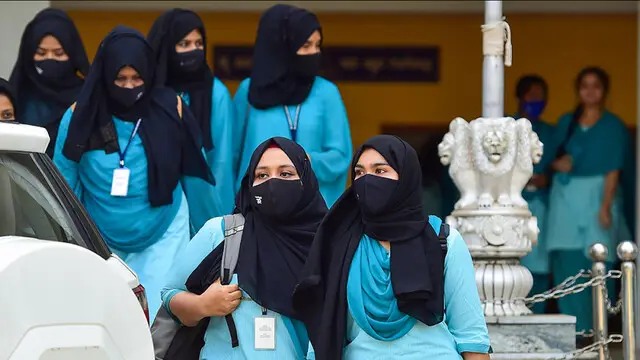 The Supreme Court refused to accord urgent hearing on the pleas challenging the Karnataka High Court verdict which dismissed the petitions seeking permission to wear hijab inside the classroom.
---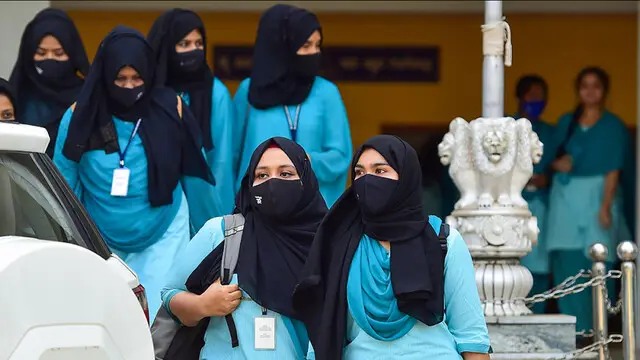 The petition has been filed in the apex court by a Muslim student against the high court judgement.
---
Miss Universe 2021 Harnaaz Sandhu, recently made it to headline after her comments on the 'Hijab' issue. On Wednesday, she said that as a youth of India she was just giving her perspective on the issue because it was...
---
Earlier in the day, the high court dismissed the petitions filed by a section of Muslim students from the Government Pre-University Girls College in Udupi, seeking permission to wear Hijab inside the classroom.
---