According to the notification released by the government in Pakistan-Occupied Kashmir, if the instructions for wearing Hijab are violated, action would be taken against the head of the institution.
---
This is the first time that the women in India and a group in Kerala have come out in solidarity with Iranian protesters.
---
Hollywood star Angelina Jolie wants the world to divert its attention to what's happening in Iran currently.
---
Outlook spoke to women's rights activist Zakia Soman, one of the founding members of Bharatiya Muslim Mahila Andolan, about how the hijab ban impacts Muslim girls' education and whether the hijab is essential in Islam.
---
Since the death of Mahsa Amini in the hands of the Moral Police, more than 200 protestors have been killed for voicing against the imposition of Hijab rules.
---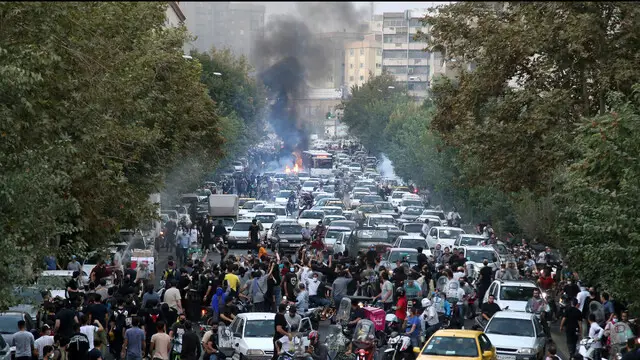 Iran summoned Norway's envoy to protest the comment by the President of Norway's Parliament on the custodial death of a woman in Iran over hijab rules. It also summoned UK envoy for hosting critical Farsi media.
---
As the topic drew ire from some Right-wing groups, the Chief Minister clarified that it might be the personal view of the Waqf board Chairman and not the stand of his government.
---
Hearing arguments on a batch of pleas challenging the Karnataka High Court verdict refusing to lift the ban on hijab in educational institutions of the state, the apex court asked whether a student can wear hijab to a school...
---