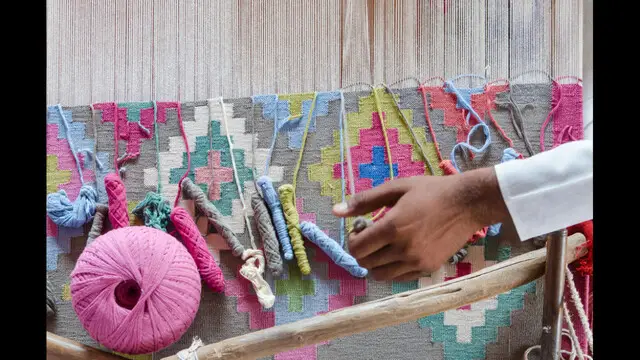 Salawas, about 25km from Jodhpur, will host a Durries Festival to showcase its hand-woven rugs
---
The bazaars of Rajasthan are made for retail therapy
---
This is not the first GI tag for Himachal, Pradesh where products like Kullu Shawl, Kangra Tea, Chamba Rumal, Himachali Chulli Oil and Kalazeera already enjoy indigenous status.
---
Nagoro, a remote village in Tokushima Prefecture on Shikoku Island—one of the four main islands of Japan—would have remained an anonymous dot on the map if it was not for the creative genius of Ayano Tsukimi
---
Lt.Gov Sinha's engagements at the Dubai Expo 2020 were part of the Jammu and Kashmir Week, which began from January 3, at the India Pavilion at the Expo.
---
The centre said the abolition of All India Handloom Board was part of 'Minimum Government and Maximum Governance.'
---
In Vrindavan, Mathura, which is believed to be the birthplace of Lord Krishna, there are hundreds of shops selling outfits and crowns worn by different Hindu deities. Most of these are created by skilled Muslim artisans.
---
How technology is altering equations between traditional skills and the market
---