The mangled remains of vehicles narrate the scale of the accident. One side of a small bus was completely crushed. The two other smaller vehicles, too, suffered very heavy damage.
---
Garhwal's Badrinath, Kedarnath, Gangotri and Yamunotri were all covered in a thick layer of snow while its lower areas, including the subsidence-hit Joshimath, were lashed with rains.
---
After a brisk start of the Yatra in May when a record number of pilgrims visited the temples daily, their number drastically reduced during July-August as frequent landslides triggered by rains kept the roads blocked for...
---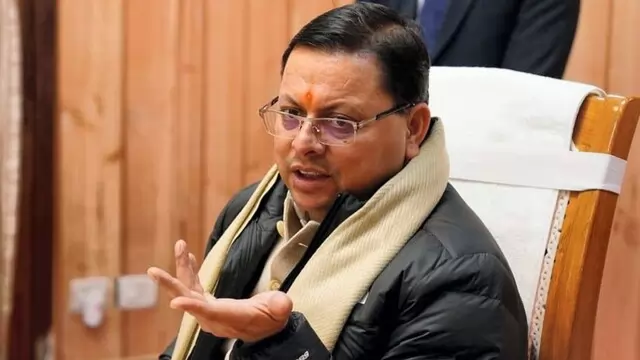 Dhami said people have responded positively to the prime minister's appeal to spend five per cent of their budget for the Chardham Yatra on buying local products during the pilgrimage, which is benefitting self-help groups...
---
While Kedarnath, Gangotri and Yamuntori temples are already closed for the winter season during which they remain snowbound, Badrinath is scheduled to be closed on November 19. 
---
While Gangotri has received 3,33,9090 pilgrims and Yamunotri 2,50,398, Badrinath-Kedarnath temple committee media incharge Harish Gaud said. 
---
The gates of the Himalayan temple will be thrown open to devotees at 6.20 am on April 25, Badrinath-Kedarnath Mandir Samiti sources said.
---
Registration of pilgrims is now being done only for Badrinath. On Wednesday, the Char Dham yatra was resumed  as the weather improved with pilgrims waiting in Sonprayag, Gaurikund and Jankichatti allowed to proceed for the...
---