Delhi saw 535 COVID-19 cases on Saturday with a positivity rate of 23.05 per cent.
---
The death toll remained unchanged at 19,747.
---
India logged 128 new coronavirus infections, while the active cases declined to 1,998, according to the Union Health Ministry data updated on Wednesday.
---
The city had logged 733 Covid cases -- the highest in more than seven months -- on Friday with a positivity rate of 19.93 per cent.
---
He said if a person has taken a third dose of the anti-Covid-19 vaccine that means his T-cell immune response has been trained thrice.
---
Neutralising antibody responses against the SARS-COV-2 virus and its variants of concern (VoC) are higher among Covishield recipients than those who took the indigenously made Covaxin, according to a multi-centre study.
---
The state's coronavirus recovery rate stood at 98.17 per cent, while the case fatality rate was 1.82 per cent.
---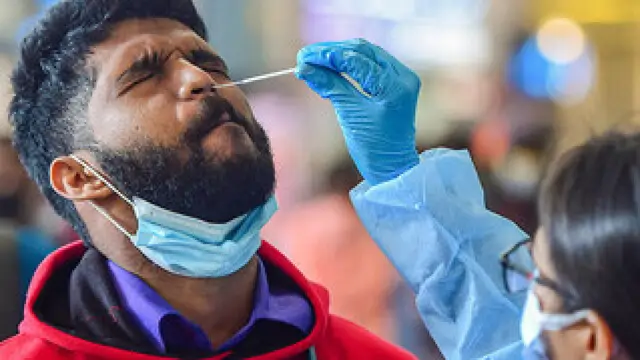 Sriramulu said the Department of Health has so far administered 22,73,448 doses which comprised 9,94,533 first doses, 8,67,903 second doses and 4,11,012 booster doses.
---