The recovery count rose by 172 to touch 11,31,604, leaving the metropolis with an active caseload of 1,138, an official said.
---
Coronavirus figures of Maharashtra are as follows: Positive cases 81,18,804, fresh cases 619, death toll 1,48,327, recoveries 79,66,768, active cases 3,709, total tests 8,46,65,350.
---
"Our Covid warriors risked their lives to pull Delhi out of this crisis. We salute their spirit," said Deputy CM Manish Sisodia.
---
The state now has 717 active cases, while 13,24,736 patients have recovered from the disease, including 166 in the last 24 hours.
---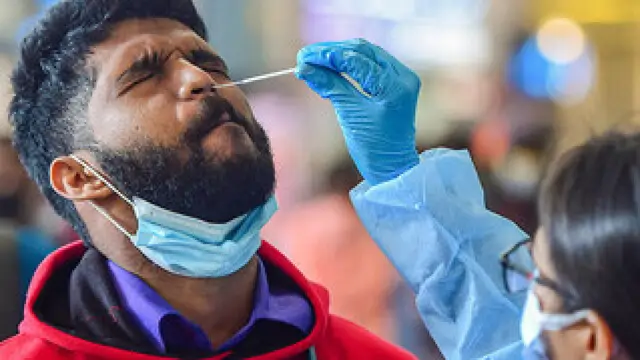 An estimated 214 persons recovered from the virus during the day, taking the total number of recoveries to 20,85,649. The COVID-19 recovery rate now is 98.89 per cent.
---
India reported 1,007 new coronavirus cases in the last 24 hours, which is an increase of 188 cases from the previous span of 24 hours.
---
Gujarat's COVID-19 figures are as follows: Positive cases 12,74,927, new cases 85, death toll 11,035, discharged 12,63,084, active cases 808, people tested so far - figures not released.
---
The ex-gratia payment has been met from the State Disaster Risk Management Fund (SDRMF), he said on Thursday.
---