The French defender was under contract with Barcelona through the end of the 2025-26 season.
---
Real Madrid defeated Barcelona 4-0 at the Camp Nou on Wednesday to advance 4-1 on aggregate, to the Copa del Rey final. French forward Karim Benzema scored three goals in the victory as Carlo Ancelotti's team made an...
---
Xavi is about to lead Barcelona back to the Copa del Rey final, repeating a feat that was last accomplished more than ten years ago when Pep Guardiola was in command.
---
Rodrygo was key to Madrid's run to its record-extending 14th-European Cup last season. And against Osasuna he proved clutch in yet another big match.
---
With another hat trick by Karim Benzema, Real Madrid overturned Barcelona's advantage in the Copa del Rey semifinals with a resounding 4-0 win at Camp Nou Stadium to reach the final for the first time in nearly a decade.
---
The latest incident occurred on Sunday during Barcelona's 2-1 win that put the host in firm control of the title race.
---
Madrid will play Osasuna in the Copa del Rey final on Saturday following a stretch of poor showings in the Spanish league, where the title has long been out of reach.
---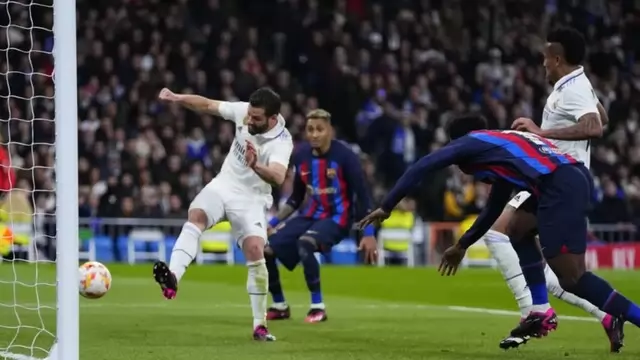 The Catalan club won 1-0 win at the Santiago Bernabéu Stadium in the first leg of the Copa del Rey semifinals on Thursday — the first of three matches between the Spanish powerhouses in the next few weeks.
---