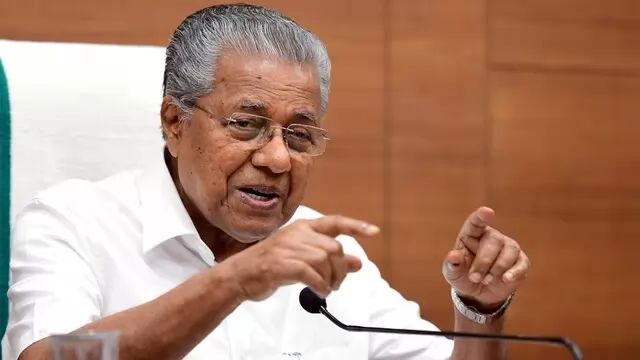 On Monday, Despite facing a serious financial crisis, Kerala's CPI (M)-led Left government announced a bonus of Rs 4,000 for state sector employees in connection with the upcoming Onam season.    
---
Canadian actor Brett Dier, who shares the screen with Hollywood superstar Robert De Niro in 'About My Father, has shared that De Niro is a very gentle, approachable person.
---
On Saturday, A man on the run for the last five years in connection with a murder case in Tamil Nadu was nabbed from Vasai in Palghar district in Maharashtra, police said.
---
On Wednesday, The Calcutta High Court said that the panchayat elections in West Bengal and the declaration of results will be subject to its final orders in connection with matters that it is hearing over allegations of...
---
Gitanjalli Aran, the director of the upcoming film 'Karmaa Meets Kismet', has shared that she feels connected to her roots in the company of her film's actor Sanjay Mishra and that he makes her feel creatively nourished...
---
NIA's arrest from Srinagar in connection with an investigation into NGO terror funding was granted 10 days' custody by a court in New Delhi on Wednesday.
---
Fitness enthusiasts and Bollywood couple Angad Bedi and Neha Dhupia took out their electric bicycles and enjoyed a ride in the Mumbai rain.
---