Assam: The opposition has criticised the manner in which the drive against child marriage was being carried out, equating the police action with 'terrorising people'.
---
Assam flood: The officials said all rivers in the state are flowing below danger mark, even as over 6 lakh people continue to suffer due to the floods.
---
A total of 54,57,601 people are affected by the floods in 32 districts in the state, as per the Assam State Disaster Management Authority.
---
Assam Floods: Cachar is the worst hit district with over 12,600 people suffering, followed by Morigaon where more than 3,500 persons are affected and Tamulpur with nearly 900 people still under waters, the officials said.
---
Assam Flood: The toll due to floods and landslides this year increased to 159 with eight more people dying in six districts – Nagaon, Lakhimpur, Barpeta, Biswanath, Dhemaji and Morigaon, the officials said.
---
The detained Rohingyas, belonging to three families, had allegedly arrived in Cachar from Guwahati in Assam in three vehicles.
---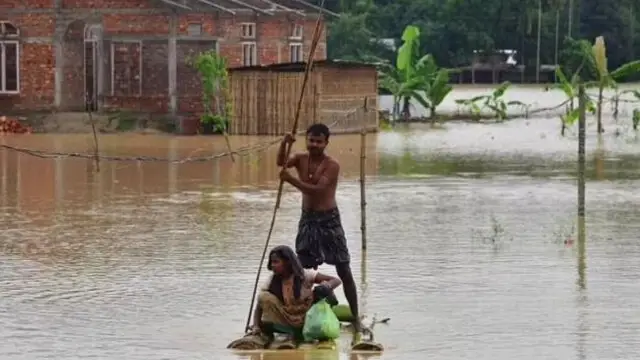 The flood situation in Assam continues to improve while over 90,000 people are still reeling from the aftermath of the severe flooding in the state.
---
At least three people were killed in landslides in the Dima Hasao district of Assam.
---