A UP senior police officer has reported no incidences of trouble from anywhere across the city of Lucknow, following the announcement of 'Bharat Bandh' amid violent protests across the nation.
---
The Gautam Buddh Nagar police have warned people to not participate in any unlawful activity or disrupt peace as long as the CrPC Section 144 remains imposed in the region.
---
The strike was called to protest against government policies affecting workers, farmers, and people. 
---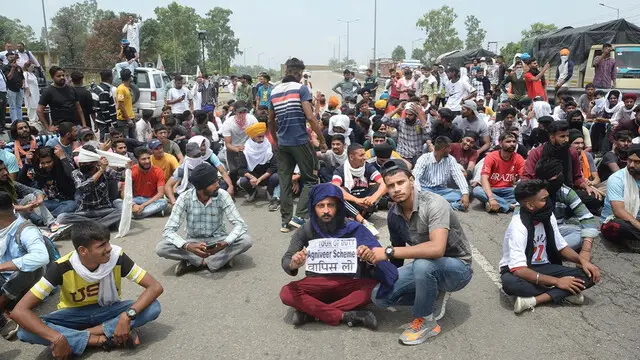 Bharat Bandh observed in parts of the country, the police tightened security across the city and warned of strict action against those trying to disrupt the law and order situation.
---
A joint forum of central trade unions including INTUC, AITUC, HMS, CITU, AIUTUC amongst others is protesting against the government policies affecting workers, farmers, and people. Bank unions are protesting against Centre's...
---
Members of different non-tribal organisations led by BMMAM took to the streets in Ranchi and other districts to try make the bandh a success.
---
The Congress had announced on Sunday that lakhs of party workers will continue peaceful protests on Monday against the "anti-youth" Agnipath scheme and Rahul Gandhi's questioning by the Enforcement Directorate (ED) in the...
---
ULFA (I) abstains from calling bandh on Republic Day due to COVID-19 situation.
---