In a post on his second bilateral of the day after holding talks with Mauritian Prime Minister Pravind Jugnauth, Modi said he had "productive deliberations" with PM Sheikh Hasina.
---
External Affairs Minister S Jaishankar called on Bangladesh PM Sheikh Hasina here and handed over an invitation from her Indian counterpart Narendra Modi to visit New Delhi.
---
The 34-year-old Tamim, who was leading the side against Afghanistan in a three-match ODI series, had made the retirement announcement a day after Bangladesh lost the opening game in Chattogram on Wednesday.
---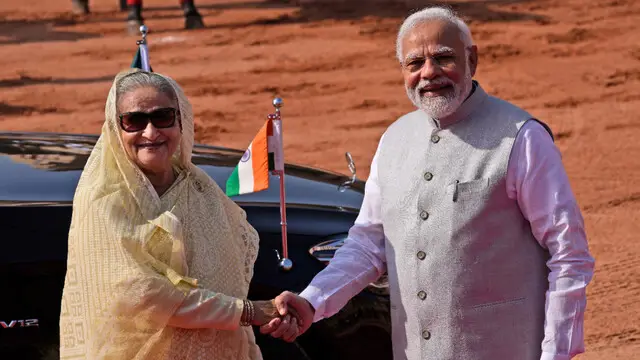 The construction of the pipeline project started in 2018. It is the first cross-border energy pipeline between the two neighbours
---