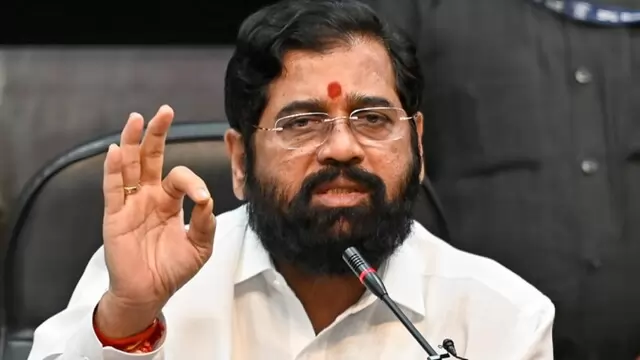 Maharashtra Chief Minister Eknath Shinde on Sunday launched a scathing attack on Shiv Sena (UBT) leader Uddhav Thackeray accusing him of attempting to destroy the careers of leaders of his own party.
---
The state government which was then led by former Maharashtra CM Uddhav Thackeray approved the decision to change the names of the cities in the minister's last Cabinet meeting as the CM before his government collapsed in...
---
Addressing his supporters on Saturday, Uddhav Thackeray said that the Election Commission, PM (Narendra) Modi's slave, has done something that has never happened before.
---
Maharashtra: Former CM Uddhav Thackeray targeted the Election Commission over allotting the party's name and symbol to the rebel faction and termed it a 'slave' of people in power.
---
The Election Commission (EC) on Friday recognised the Shinde-led faction as the real Shiv Sena and ordered allocation of the 'bow and arrow' poll symbol to it, delivering a big blow to the rival camp led by former CM Uddhav...
---
He said Shiv Sena protected a political leadership for 25-30 years but they (BJP) didn't want Sena and also the Akali Dal- the erstwhile members of the BJP-led National Democratic Alliance (NDA).
---
EC (Election Commission) last month had allotted the name 'Shiv Sena' and its poll symbol to the group led by Maharashtra CM Eknath Shinde who has the support of most of the MLAs of Shiv Sena.
---
Addressing Shiv Sena workers on the 97th birth anniversary of Shiv Sena founder and his father Bal Thackeray, he said BJP knows it cannot get votes without invoking the Thackeray senior.
---