Daniil Medvedev won his fourth ATP title of the year Sunday, beating Jannik Sinner 7-5, 6-3 in the Miami Open to move to 6-0 in their career matchup.
---
Norrie was born in South Africa but grew up in Auckland and was a regular spectator at the ATP event before his family moved to Britain.
---
Balaji, competing in his maiden ATP Tour final, served and stroked well, but that was not enough as the Indian team lost the final 4-6 4-6 in one hour and 10 minutes.
---
The 43-year-old Bopanna and Ebden, 35, defeated top-seeded Wesley Koolhof of the Netherlands and Neil Skupski of Britain 6-3, 2-6, 10-8 in the final on Saturday.
---
The Netherlands' Griekspoor won the intense Tata Open Maharashtra title clash 4-6 7-5 6-3 against his dogged French rival in two hours and 16 minutes.
---
It was the first win for Bonzi in three meetings with Zandschlup.
---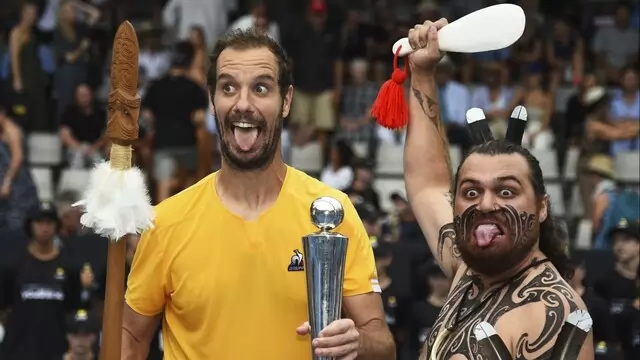 The 36-year-old Gasquet has just begun his 20th year on tour and came into his first Auckland final as a substantial underdog to 12th-ranked Norrie.
---
The tournament offers $15 million in prize money and up to 500 ATP and 500 WTA rankings points.
---