"Called on Hon'ble Governor Shri@Gulab_Kataria ji at Raj Bhawan today. Grateful to him for his good wishes and guidance, which are always a source of strength for us," Sarma posted on X.
---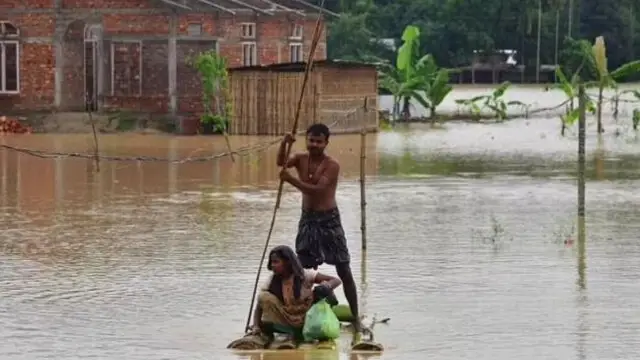 Morigaon District Commissioner Debashsis Sarma said that instead of solely relying on government funding, the collaborative effort aims at providing a haven for those living in flood and erosion-prone zones.
---
"My heartfelt condolences to the bereaved families. Praying for the quick recovery of those injured," Sarma said in a post on X.
---
"Bhutan is our neighbouring country but this is the first time that a King is visiting the state. We hope this will pave the way for state visits from many more countries'", he said.
---
The rally was held ahead of the filing of the nomination of BJP candidate Vijay Sharma in Kawardha.
---
"Due to the situation in Sikkim, we have dispatched two senior officers to oversee the evacuation of our 160 students from Rongpo and Majitar as soon as possible," Sarma wrote on X. 
---
The eviction drive was undertaken in the Porua area of Tezpur since morning, with civil and police personnel pressed into action. 
---
Chief Minister Himanta Biswa Sarma held a meeting with senior officials at the state secretariat regarding it.
---