Sheikh Rashid Ahmed was granted bail on Thursday by a Pakistani high court in a case relating to his allegations against former president Asif Ali Zardari.
---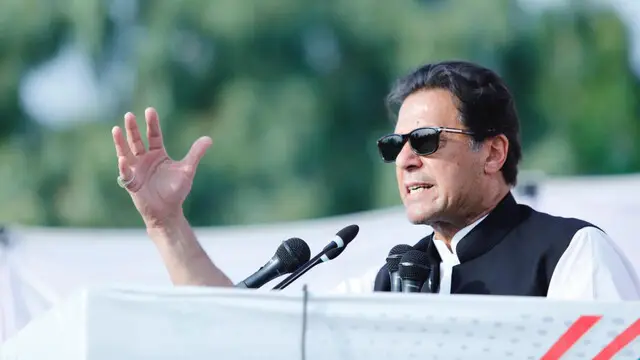 Pakistan: The charged Imran Khan supporters, including women and children, showed their solidarity for the ousted Prime Minister Khan during the rally in Lahore that started at 9 pm on Sunday and lasted till 3 am on Monday.
---
Pakistan Peoples Party co-chair Asif Ali Zaradri had proposed Sharif's name for prime minister in a joint Opposition's meeting last month.
---
Ousted Prime Minister Imran Khan claimed that US has made Pakistan a slave, asserting that the people will never accept an imported government.
---
Pakistan Tehreek-e-Insaf (PTI) has decided to withdraw its lawmakers from the National Assembly and launch a movement against the new upcoming government, which is likely to be headed by Sharif, who has served as the Chief...
---
Pakistan PM Shehbaz Sharif, 70, wants to take along all his allies, particularly those who joined the former Opposition after quitting the Pakistan Tehreek-e-Insaf (PTI) coalition government, the report said.
---