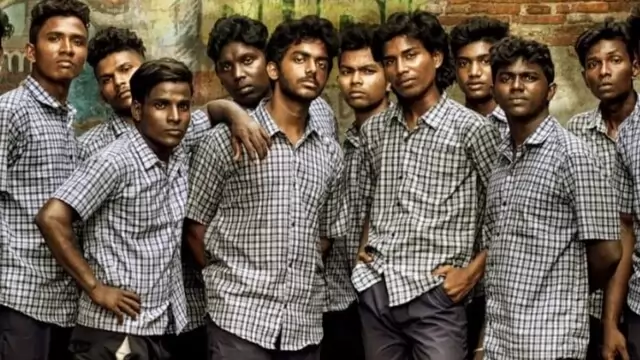 Nine celebrities from the Tamil film industry launched the first look of director Vaali Mohan Das's upcoming Tamil film 'Rangoli'.
---
Actor Arun Vijay, who made a dashing debut with the gripping web series 'Tamil Rockerz', says he has been getting calls from several viewers who, after watching the web series, have decided to avoid watching pirated copies...
---
Actor Arun Vijay, who plays police officer Rudra in director Arivazhagan's much-awaited Tamil web series, 'Tamil Rockerz', which is to release on OTT on August 19 this year, has disclosed that the series will have a small...
---
Katrina Kaif and Ranbir Kapoor, who had dated for a couple of years, kept their distance from each other at the event.
---
Films arriving on over-the-top (OTT) platforms within months of release in theatres have played an important role in curbing piracy, believes actor Arun Vijay.
---
Streaming platform SonyLIV announced that its Tamil original series "Tamil Rockerz" will release on August 19.
---
Director Arivazhagan's much-awaited action thriller 'Borderr' featuring Arun Vijay in the lead will hit the screens on October 5 for Vijayadasami, its makers announced on Saturday.
---
Tamil actor Arun Vijay has completed 25 years in the film industry. He will next be seen in the film 'Yaanai'.
---