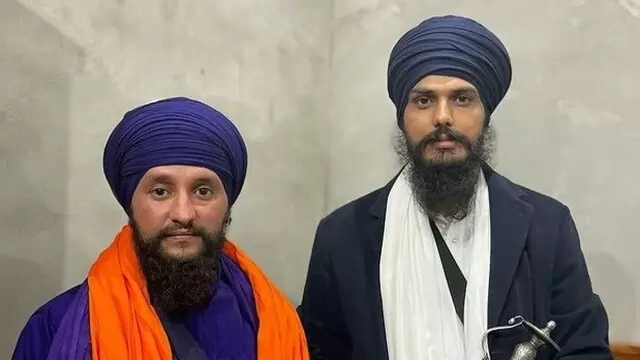 Officials said Papalpreet Singh was taking instructions from Pakistan's spy agency ISI to raise the bogey of Khalistan in Punjab and was working to plunge the state into the dark days of terrorism. They said it was on his...
---
In a minute-long video, radical preacher Amritpal Singh confirmed that he remained at large and slammed the Punjab Police for arresting Sikh youths during their crackdown on him.
---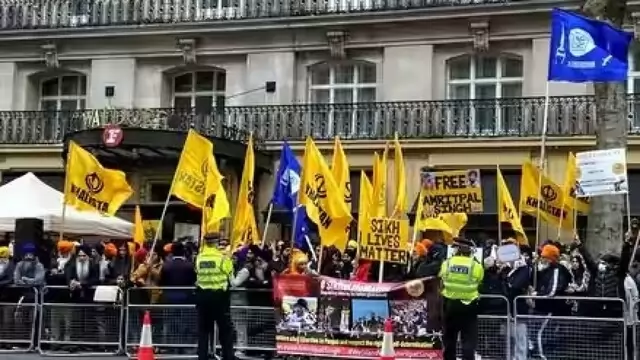 Last week, around 2,000 pro-khalistan protesters descended upon the Indian High Commission for a planned demonstration and hurled objects and chanted slogans amid a heightened security presence and barricades
---
The Khalistan sympathiser, Amritpal Singh, who is yet to be nabbed, escaped the police's net in Jalandhar district on March 18, switching vehicles and changing his appearance
---
Last night, the Punjab Police found an abandoned vehicle near Gurdwara Bhai Chanchal Singh in Marnaian village of Punjab's Hoshiarpur, believed to belong to fugitive Amritpal Singh and his aide.
---
A CCTV footage surfaced on the internet showing the area near the house in Kurukshetra where Amritpal Singh stayed on the night of the crackdown that began Saturday. He escaped the next day.
---
Earlier today, Punjab police doubled down in its crackdown on pro-Khalistan leader Amritpal Singh and deployed a drone in a village in Hoshiarpur district where some suspects had abandoned their car
---