Not the first time that the international airport in Aleppo was attacked by Israel. The new airstrike occurred in the early morning of Monday which damaged the runway and put the airport out of service.
---
The strikes hit the top floor of an apartment building in Gaza City and a house in the southern city of Rafah. The Palestinian Health ministry said 20 people were injured, and that ambulances were continuing to evacuate...
---
A Iranian-linked drone strike killed a US contractor and injured six other US personnel deployed in Syria. The US retaliatory strikes killed four, according to reports.
---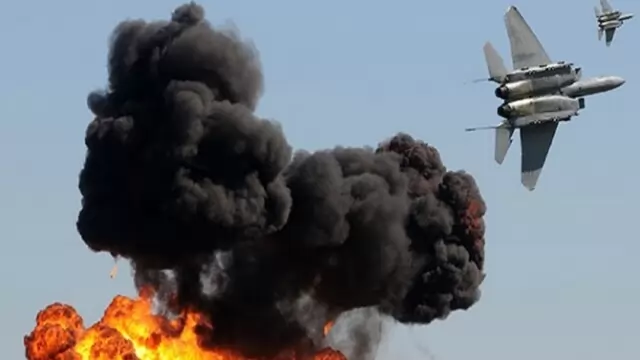 The attack comes amidst escalating tensions between local militia and the Ethiopian military, casting a somber shadow over the recently asserted calm in the Amhara region.
---
The military is increasingly using airstrikes to counter a widespread armed struggle against its rule, which began in February 2021 when it seized power from the elected government of Aung San Suu Kyi. More than 3,000...
---
US President Joe Biden ordered a retaliatory airstrike on sites in Syria used by groups affiliated with Iran's Revolutionary Guard, after a US contractor was killed and six other Americans were injured in an attack blamed on...
---
The attack targeted a residential area and marked one of the deadliest incidents in the weeks-long clashes between the military and the Rapid Support Forces paramilitary group.
---
The airstrikes appear to be a response to the firing of a rocket by Palestinian militants toward southern Israel Saturday evening. Israeli air defences intercepted the rocket.
---