The political resolution passed by the BJP national executive has showered encomiums on Prime Minister Narendra Modi, calling him the "supreme and the most popular leader of not only the country but also of the world" and...
---
Pakistan FM Bilawal Bhutto Zardari had made the comments following EAM S Jaishankar's sharp attack on Pak over its support to terrorism at the UNSC meet.
---
External Affairs Minister S Jaishankar will travel to New York to preside over "signature events" in the Security Council on renewed orientation for reformed multilateralism on December 14 and on countering terrorism on...
---
The UN Member States have applauded India for its successful tenure as an elected non-permanent member of the Security Council
---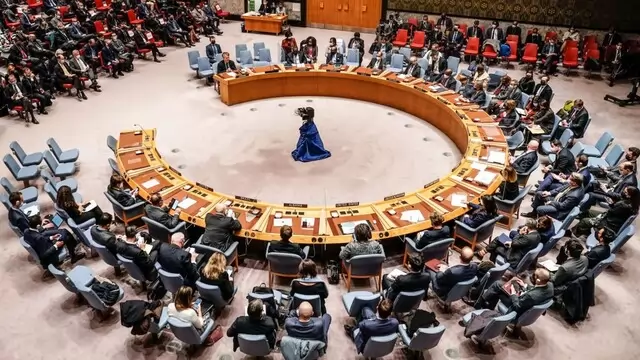 A UN Security Council resolution exempting humanitarian aid efforts from sanctions was adopted by 14 votes with India abstaining.
---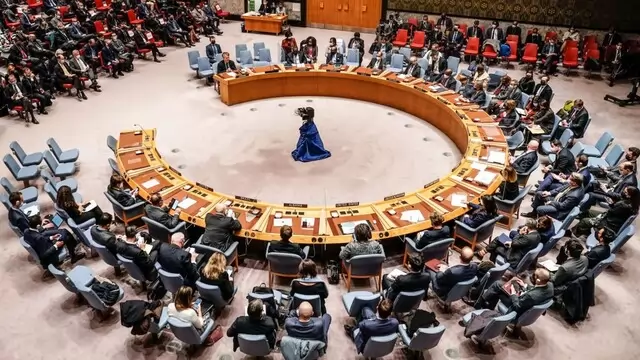 The high profile two-day event will take place in Mumbai and Delhi. Symbolically the meeting will begin with UN members paying homage to the victims of  the deadly 2008 terror attacks in  Mumbai's Taj Mahal hotel.
---
India has said that it is "still not convinced" about the impact the UN Security Council resolution would have in making progress towards resolving the long-standing issues in Myanmar
---
China had earlier urged India to abide by the bilateral agreements and not hold military drills with US near LAC, while accusing the later of violations in eastern Ladakh.
---