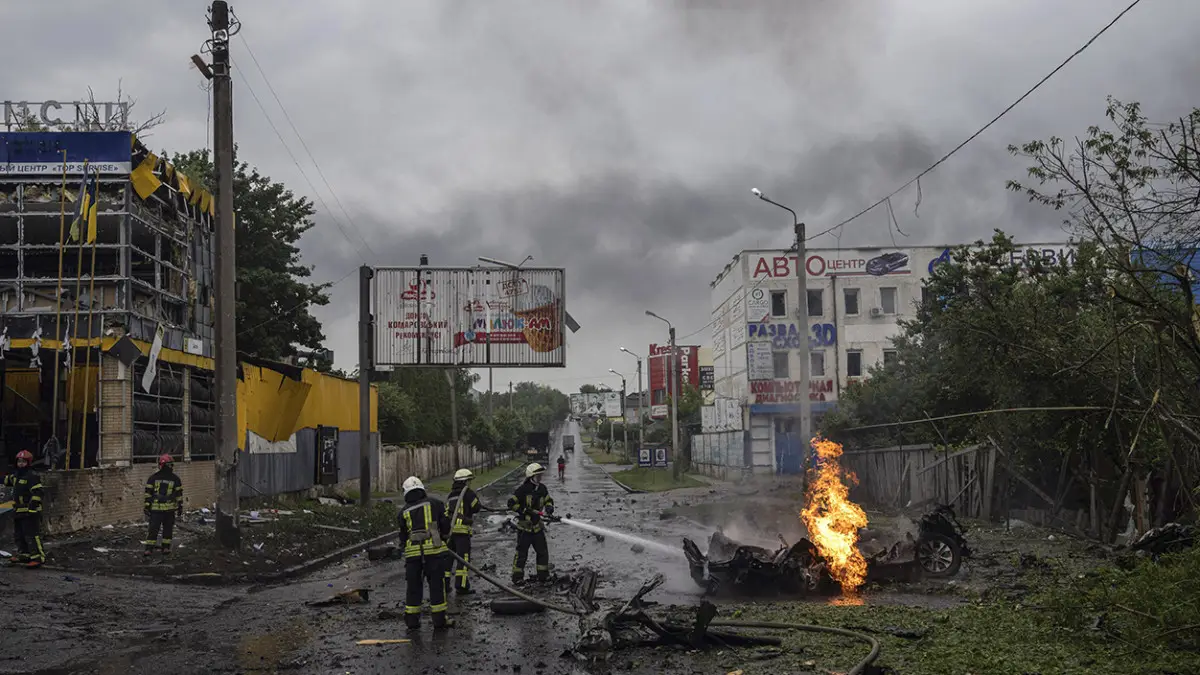 Ukraine's navy and an adviser to President Volodymyr Zelenskyy said the reported drone attack underlined the weakness of Russian air defences.
---
The aid decision came after a video debriefing on the latest developments by Ukrainian Foreign Minister Dmytro Kuleba, who said he was "grateful" for the...
External Affairs Minister S Jaishankar negotiated terms with EU foreign affairs chief Josep Borrell with a focus on the implications of the Ukraine crisis and...
---
Leaders also agreed on a ban on imports of Russian gold and to step up aid to countries hit with food shortages by the blockage on Ukraine grain shipments...