The policy rate hikes that the RBI opted for would help in easing inflationary pressure, says the former RBI Governor
---
Tourism accounts for about 5 per cent of Sri Lanka's Gross Domestic Product (GDP), with Britain, India, and China being the main markets. Sri Lanka is facing its worst foreign exchange crisis after the COVID-19 pandemic hit...
---
As Sri Lanka grapples with an economic crisis owing to botched economic policies and unmanageable debt, alarm bells are going off in some states in India
---
The credit ratings agency said having a stable government could help Sri Lanka unlock funding support from the IMF
---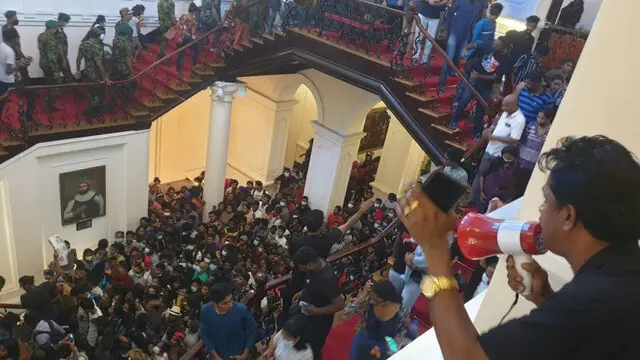 The island nation's present situation reminds one of what India went through in the 1990s. Except, India managed to salvage the situation before it reached a Bastille-like predicament
---
Recent price hikes have been a severe blow, especially for the South Asian country's poor and vulnerable groups as they endure their country's worst economic crisis in memory, struggling with acute shortages of essentials...
---
During a meeting of all parties convened ahead of the Monsoon Session of Parliament, Tamil Nadu-based DMK and AIADMK demanded that India should intervene in the crisis surrounding the neighbouring country, Sri Lanka, which...
---
On Monday, the Sri Lankan government announced that only essential services will operate from midnight till July 10 and all other operations will be temporarily suspended as the crisis-hit nation faces an acute fuel shortage
---