Born on July 5, 1960, Jhunjhunwala was a graduate of Sydenham College. He later enrolled at the Institute of Chartered Accountants of India
---
It's important to time and again revisit our mentors or gurus who taught us valuable lessons in life and the ways of living to stay wise and grounded.
---
Akasa Air received its third aircraft on Tuesday, which will be put into operation on the Mumbai-Bengaluru route. The airline is planning to add new aircraft every two weeks
---
Jhunjhunwala will continue the philanthropy work that her husband had initiated with SEFI earlier. Her charitable initiatives include contribution towards healthcare and education and she has supported multiple organizations...
---
Rare Investments bought 42,50,000 shares of the company at an average price of Rs 53.50 valuing the deal at Rs 22.73 crore
---
These are the top 10 stocks in 'Big Bull' Rakesh Jhunjhunwala's portfolio in terms of holding value.
---
Two additional Hyderabad-Bengaluru frequencies will be added starting February 15, the airline said
---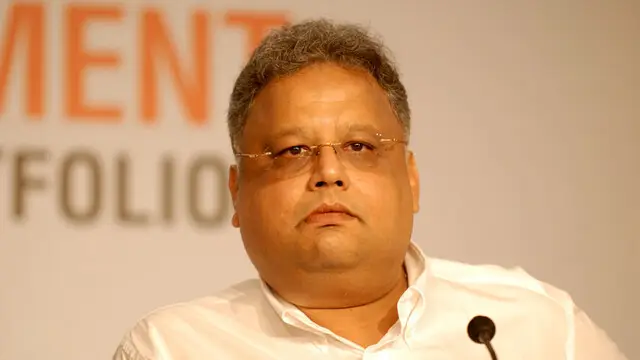 Jhunjhunwala had investments in more than three dozen companies, the most valuable being watch and jewelry maker Titan, part of the Tata group
---