The Allahabad High Court said films and TV serials are contributing to the eradicating of the institution of marriage and there is a 'systematic design to destroy the institution of marriage in this country and destablise...
---
What we need is a UCC that is acceptable to all sections of society, gender and communities
---
The proposed Uniform Civil Code is part of a patriarchal Hindu nationalist agenda to give community land to corporates in the name of women's rights
---
Hina's case is just one among many faced by numerous Muslim women. Besides marriage and divorce issues, there are some issues that merit concern: Muslims cannot adopt a child and Muslim males can practice polygamy.
---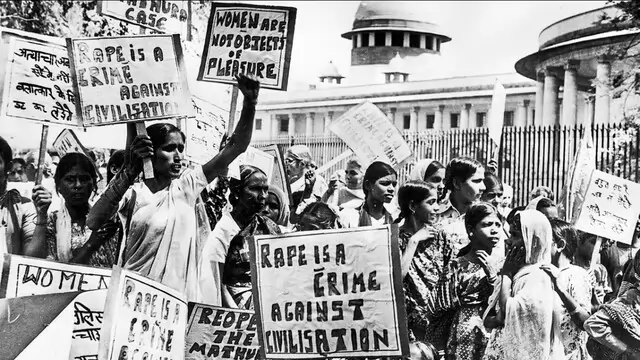 Feminists movements first welcomed the idea of a Uniform Civil Code. But as right-wingers hijacked the proposal, they retracted and called for reforms in personal laws instead
---
The Christian community feels that a Uniform Civil Code will interfere with its personal laws, especially when it comes to divorce
---
Justice (Retired) Ranjana Prakash Desai is the head of the high-powered expert panel working on a draft of uniform civil code (UCC) in Uttarakhand.
---
The Uniform Civil Code should be put on the back-burner and the focus should be on the codification of different personal laws
---