The bandh, beginning Friday, has been called by the CPI(Maoist) to protest a recent police encounter in which five Maoists were killed, a senior police officer said.
---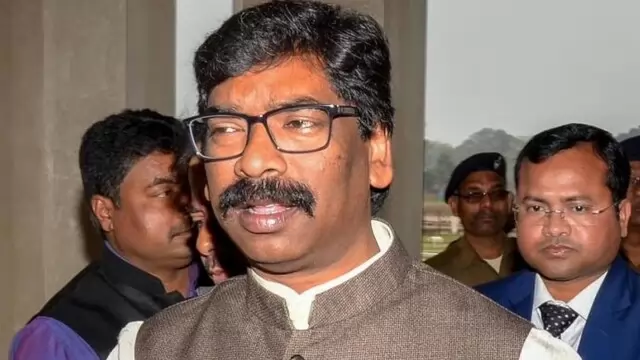 Jharkhand Chief Minister Hemant Soren will kick-off the second phase of the 'Khatiyani Johar Yatra', to mark three years of UPA government in the state
---
The police are discharging their responsibilities to maintain peace, and no one will be allowed to take the law into their hands.
---
Two groups had clashed in Palamu district's Panki town over the construction of a decorative gate for Shivratri celebrations, following which internet services were suspended and prohibitory orders imposed on February 15.
---
BJP's Jamshedpur president Gunjan Yadav alleged that atrocities on tribals and Dalits have increased in the state after the Hemant Soren government came to power.
---
The incident took place in Naudiha area, around 190 km from state capital Ranchi.
---