Nuclear fusion is the process that powers the Sun and other stars. Scientists have been working to achieve it for deuces. It can potentially provide almost limitless clean energy.
---
The suspended nuclear pact limits nuclear weapons of United States and Russia to no more than 1,550 deployed nuclear warheads and 700 deployed missiles and bombers. It was signed in 2010.
---
South Korea's Joint Chiefs of Staff said in a statement it detected the three launches from an inland area south of Pyongyang, the North's capital, on Saturday morning. It said South Korea has boosted its surveillance...
---
The world's first floating nuclear power plant (FNPP) 'Akademik Lomonosov' began commercial operation in May 2020, and is producing energy from two 35 MW reactors, according to the International Atomic Energy Agency...
---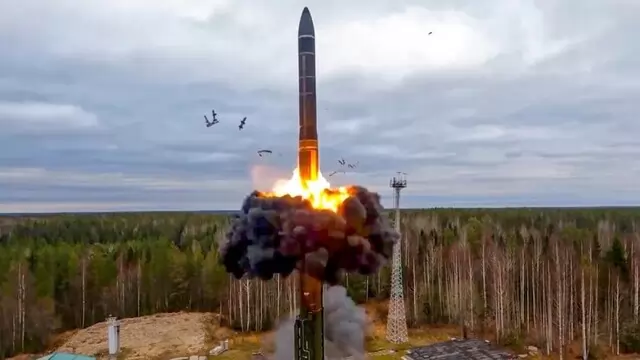 Some experts say South Korea's statement on the discussion is likely largely based on an agreement between their defence chiefs in November to conduct table-top exercises, usually computer simulations, annually and further...
---
Kim's statement came as animosities with rival South Korea rose sharply this week as the South accused the North of flying drones across the rivals' border for the first time in five years.
---
Russian President Vladimir Putin has announced that Russia would station tactical nuclear weapons in neighbouring Ukraine. Ukraine has termed it 'nuclear blackmail'.
---
The Economy and Industry Ministry has drafted a plan to allow extensions every 10 years for reactors after 30 years of operation
---