The government has said the mural in question depicts the spread of the Ashokan empire and it is people-centric.
---
The 64,500 square metre Parliament House combines modern and cultural features, equipped with all the latest technology, while also accounting for India's heritage by taking architectural influences from famous historic...
---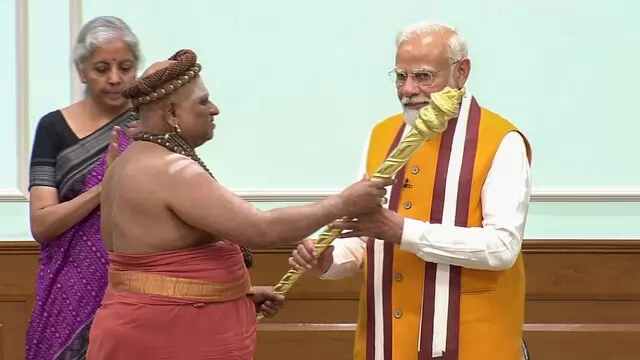 The Congress has claimed there was no documentary evidence of Lord Mountbatten, C Rajagopalachari and Jawaharlal Nehru describing the Sengol as a symbol of transfer of power from the British to India.
---
The mural triggered a controversy in Nepal as it is being interpreted as a map of 'Akhand Bharat' comprising parts of several neighbouring countries.
---
Wrestlers Vinesh Phogat and Sakshi Malik expressed disappointment that while it took seven days for the police to register an FIR against WFI chief Brij Bhushan, it took them under seven hours to register an FIR against the...
---
Congress workers assembled near the statue of Birsa Munda in Ranchi's Birsa Chowk, holding placards with slogans such as 'Rashtrapati Ke Samman Mein, Congress Hai Maidan Mein' (In honour of the President, Congress is on...
---
The symbolism of a tribal woman President inaugurating the new Parliament building would have been remarkable, feels the community
---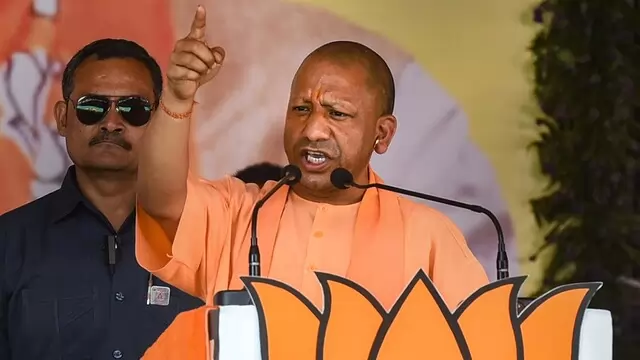 Amid Vedic chants by priests from Karnataka's Shringeri Math, the prime minister performed "Ganapati Homam" to invoke Gods to bless the inauguration of the new Parliament building.
---