Hekhani Jakhalu of the Nationalist Democratic Progressive Party (NDPP) is a US-trained lawyer by profession. She is also a social entrepreneur who founded an organisation for youth empowerment.
---
As soon as the call for boycott in the Eastern districts of Nagaland was withdrawn, the BJP which currently forms government in Nagaland with the NDPP jumped into action mode with party workers getting ready for the upcoming...
---
The RSS story in the Northeast is still in the making, which has, however, been accelerated by the BJP coming to power, first at the Centre in 2014 and then in several states
---
Nagaland elections 2023: While peace talks and the 'Naga political solution' have been the focal point of elections in Nagaland in past elections, a movement for statehood has become the primary poll issue in the remote...
---
The culture of politics in Nagaland today is the culmination of historical processes, the nature of political obligations, the effects of other political cultures from neighbouring states and, lastly, the impact of social...
---
In their attempt to make inroads into Christian-dominated Nagaland and Meghalaya, the Saffron Brigade is deploying customised winning strategies, even invoking Rani Gaidinliu, the noted Naga freedom fighter
---
Outlook visited Nagaland in the run up to the Legislative Assembly Elections and found that life in most rural districts had remained unchanged by the upcoming polls.
---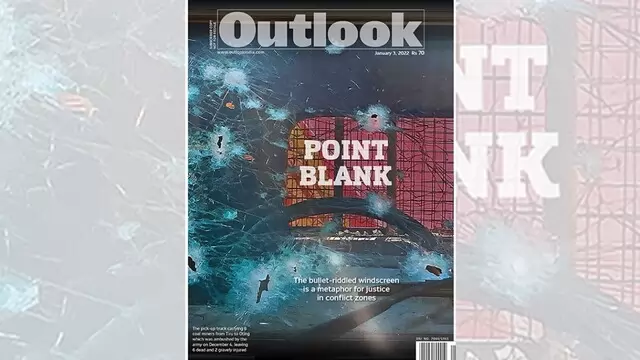 The bullet-ridden windscreen is a metaphor for justice in a confict zone
---