Uddhav Thackeray faction has also written to the poll panel requesting it not to go ahead with the plea of the Shinde faction in view of the pendency of a batch of petitions in the top court.
---
Inaccessibility, lack of ground-connect, son's elevation and mistrust of senior leaders added up to the current crisis facing the Shiv Sena leader.
---
Senior Shiv Sena leader Sanjay Raut also said the doors of the party were open for those who wish to return from the rebel camp to the party.
---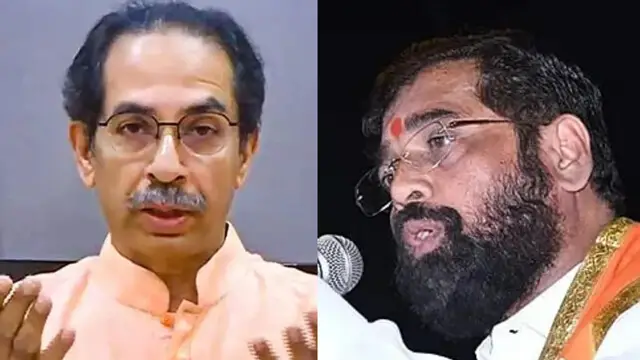 Shiv Sena MP Calls BJP 'Natural Ally', Urges Uddhav Thackeray To Mend Ties With Eknath Shinde
---
Deputy Speaker of the Maharashtra Assembly issued disqualification notices to 16 MLAs and asked them to respond by June 27.
---
Referring to the by-elections, Naqvi, the Union minister for Minority Affairs, said the BJP has made all preparations for this electoral exam and now people will have to decide. "But we are fully confident the BJP will...
---
The Bharatiya Janata Party's engineering has been ably complemented by a consistently weakening Congress, and its failure to hold on to its party cadres, as these two parties have become the major actors of the defection...
---
The Sena MLAs who have been camping in Surat based starred hotel are led by Maharashtra Urban Development minister Eknath Shinde. Sources close to Shinde claimed that there are 30 odd MLAs with him.
---