Academy Award-winning actress Jessica Chastain, who is known for her work in 'Interstellar', 'The Eyes of Tammy Faye' and 'George & Tammy', will soon be heard lending her voice to the sci-fi series 'The Space Within'.
---
Actress Jessica Chastain thinks people prefer to talk to her about the war in the Ukraine instead of women's rights in Iran as the war-ravaged country contains "mostly white people."
---
Actress Jessica Chastain played the role of former US President Donald Trump's sister, Maryanne Trump, in James Gray's 'Armageddon Time' without charging anything for it.
---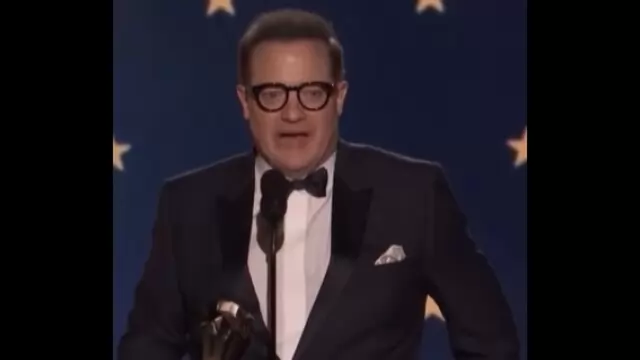 It was an emotional moment for Hollywood star Brendan Fraser, who was all in tears after hearing his name at the 95th Oscars Awards, where he won the Best Lead Actor for his acclaimed film 'The Whale'.
---
Actress Jessica Chastain met Ukrainian President Volodymyr Zelensky in Kiev amid the ongoing Russian invasion.
---
'Interstellar' actress Jessica Chastain has revealed the identity of her famous former landlord.
---