As the Israeli bombardment continues, Gaza hospitals grapple with an influx of casualties, revelations emerge from the Oct. 7 cross-border attack on Tel Aviv's Nova music festival, and mourners on both sides bid farewell to...
---
The four-day-long humanitarian pause allowing a trickle of aid into Gaza after nearly two months of indiscriminate bombing and 16 years of blockade offers bare respite for civilians, no more than that
---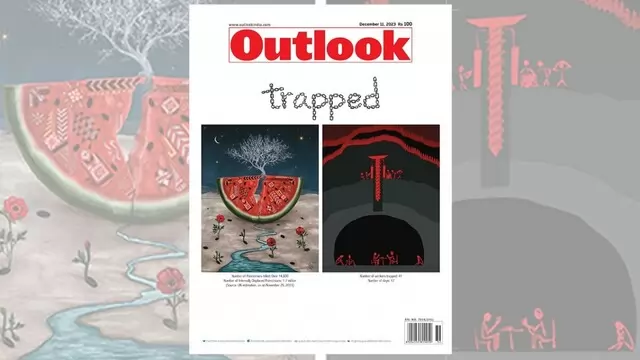 The one thing this war in Gaza has shown us is that we can be so numb. Every day, more people are dying. Many journalists are dead. Many are still documenting life in Gaza and that's how we see the horror.
---
When Israeli Prime Minister Benjamin Netanyahu linked the Hamas' October 7 attack to the Holocaust and roared 'Never again', only those for whom Israel can do no wrong failed to recognise what Netanyahu had actually...
---
The sound of lullaby is deep, it endures on the landscape; it refuses to die even in death
---
The four-day ceasefire between Israel and Hamas has held so far as the two sides exchanged hostages and prisoners. For every Israeli hostage released by Hamas, three Palestinian prisoners and detainees were released from...
---
If anything could explain the unconscionable abandonment of the Palestinians, it is theopolitics—a dangerous mix of misinterpreted theology and geopolitics
---
Amidst the aftermath of Israeli bombardment, Palestinians somberly lay to rest victims from Shifa hospital in a mass grave in Khan Younis, southern Gaza Strip.
---