Sunil Wadhwani was born in Asia and moved to Dallas, Texas, at the age of six. Growing up, he was more interested in sports than academics, playing both football and soccer. He later moved to Brownsville, Texas, where his...
---
The Subhkaran Charitable Trust under the youth leadership of Mr. Prateek Jatia serves as an inspiration. His immense potential drives positive change with a genuine desire to augment the lives of many.
---
Actress Jennifer Lawrence has insisted that she did not make a "political statement" with her flip-flops at the 2023 Cannes Film Festival.
---
Rhea Chakraborty is also known for starting her own # which is #Rhenew, with which she has influenced society and made it an awareness issue of how she is not afraid to start afresh. Here are a few videos from the series...
---
Tara Reid was inspired to become an actress by Drew Barrymore in 'E.T'. The 'American Pie' star instantly knew she wanted to be a Hollywood star as a little girl when she watched child star Drew play Gertie in Steven...
---
Singer Munawar, who has just dropped his album 'Madari', credits late actor Irrfan Khan for inspiring him.
---
Today, Aladdine stands tall not only as one of the top hosts in his company but also as an inspiration to countless others who dare to dream. His journey attests to the power of resilience, hard work, and an unshakeable...
---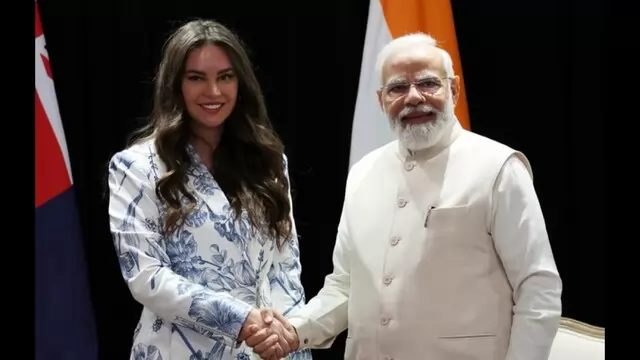 Celebrity Australian Chef Sarah Todd praised PM Narendra Modi is an 'incredible influencer and I think coming from humble beginnings and standing up as this leader in the country'.
---