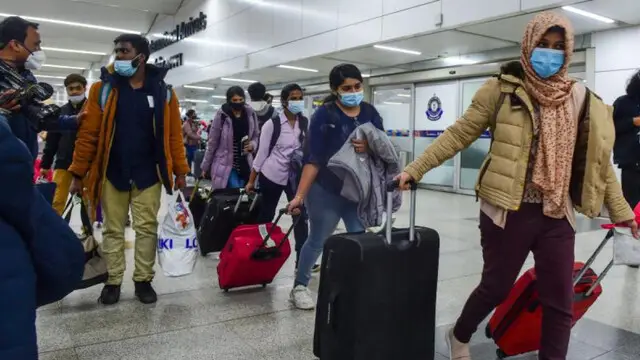 MPs also asked the government to make a policy to allow students returning from Ukraine to complete their education in universities in India.
---
Ukraine Crisis: Prime Minister Narendra Modi during his conversation with Russian President Vladimir Putin, appreciated the announcement of ceasefire and establishment of humanitarian corridors in parts of Ukraine, including...
---
Parents of students from Himachal Pradesh stuck in Ukraine await positive news, as those who managed to return talk of unspeakable horrors.
---
Pandita, who hails from Kashmir, reached Indira Gandhi International Airport in an Indigo flight from Poland's Rzeszow around 12.40 pm.
---
President Volodymyr Zelenskyy said that he has informed PM Modi about the need to counter the Russian aggression against his country and India has appreciated Ukraine's commitment to direct peaceful dialogue.
---
The MP government has already decided to provide free lodging and food to the returning students in Delhi and transport them to their homes in the central Indian state.
---
The evacuated Indian students from war ravaged Ukraine said they were confined in a bunker and had no water and food.
---
The Indian embassy in Ukraine asked all Indians who are still stuck in the conflict-stricken country to fill up an online form on an urgent basis.
---