Of the total 51,280 students from 656 schools appearing in the exams, only 26,629 were declared successful.
---
The board has scrapped the practice of announcing merit lists and awarding divisions on the basis of marks to discourage unhealthy competition among the students. 
---
"Malpractice in examinations is a matter of serious concern as it undermines the whole purpose of conducting exams, and upholding the sanctity of examinations is top priority of the government to encourage honest and...
---
The preliminary examination for civil services 2023 conducted by the Union Public Service Commission (UPSC) is scheduled on May 28 (Sunday).
---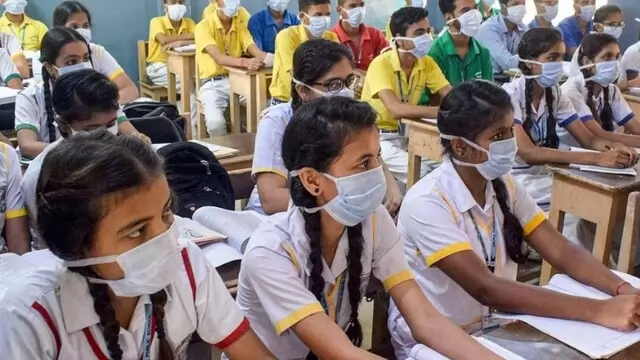 The classes will start from 7.45 AM to 12.30 PM for I to IX students until the last working day on April 30. However, schools hosting SSC examination centres will not conduct classes on exam days. 
---
The computer-based written test (CBT) of the aspiring candidates is scheduled from March 16 to April 5 at various examination centres across the Union territory, an official spokesman said.
---
Rajendra Rathore, leader of the Opposition, supported the demand for the Rajasthan Public Service Commission to be reconstituted and compensation paid to candidates whose exams were canceled after leaks of papers.
---
The Congress had decided to hold a symbolic bandh for two hours from 9 am to 11 am on March 9 to protest the alleged rampant corruption by the BJP government and to demand the resignation of the Chief Minister.
---