Eid-ul-Fitr was celebrated with religious fervour across Telangana on Tuesday. With COVID-19 restrictions no longer in place, the faithful freely made their way to mosques to offer prayers.
---
After a gap of two years, the Namaz of Eid was performed in mosques across Delhi, including at the historic Jama Masjid and Fatehpuri Masjid, as Covid-19 restrictions remain suspended due to a dip in cases.
---
Vijayan, in a Facebook post, said at a time when Kerala was moving forward after overcoming the crisis due to the COVID pandemic, everyone should be able to work for the good of the State with unity and vigour.
---
Banerjee urged the people gathered there not to be scared but to be united for a better future.
---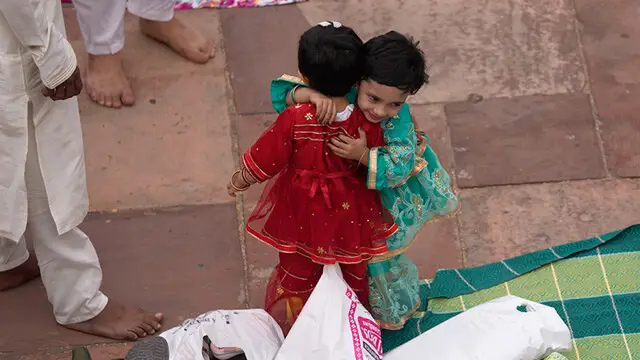 The festival of Eid-ul-Fitr is being celebrated in the country on Tuesday following the Islamic holy month of Ramzan. Ahead of the festival President Ram Nath Kovind, PM Modi and other politicians extend greetings.
---
Eid-ul-Fitr, which marks the culmination of the fasting month of Ramzan, will be celebrated in the country on Tuesday as the moon was not sighted on Sunday evening.
---
Hindu and Muslim communities together celebrated Eid at Jahangirpuri's Kushal Chowk by exchanging sweets and hugs, giving a message of peace and harmony in the area that witnessed communal violence last month.
---
The Chief Minister asserted that his government would ensure there is no shortage of drinking water in any district and directed officers that water is supplied through tankers on local demand.
---