Renew Dental promises to be a novel solution based on an African gum and teeth-renewal procedure that cements teeth and enhances aesthetics. It helps eliminate inflammation and treats oral illnesses.
---
ProDentim is an innovative combination of probiotics and vitamins formulated for your teeth and gums to keep them in good health. 
---
DentaFend is a new daily supplement claiming to augment oral health and improve the quality of teeth. Is the supplement safe? Who can use it?
---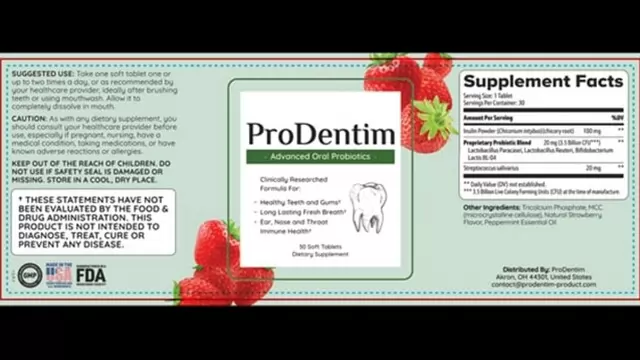 ProDentim is a dietary supplement that is meant to improve oral health by making good bacteria grow in the mouth and preventing dental problems from starting.
---
Stunning Dentistry has been Ranked as the No. 1 Dental Clinic in India and enjoys the trust of dental implants patients from India and abroad.
---
The Cleaner Smile is having a special promotion today and it's only gonna cost you for the Teeth Whitening Kit as little as $9.99 (For Shipping). Try it out, almost for free
---
ProDentim, a leading tooth care manufacturer that has been on the cutting edge of oral hygiene technology since 2020, made news today when it was revealed that the company had uncovered adverse side effects in its products...
---
ProDentim is good for oral health by helping keep the mouth clean and free of bad bacteria by enhancing the good bacteria. It is a chewable cady that contains several active ingredients for oral hygiene.
---