The Union government has asked states and Union territories (UTs) to increase the genome sequencing of positive samples to keep track of emerging coronavirus variants. This comes amid spurt of cases in China and other...
---
New research finds that the virus undergoes 'short-lived mutational bursts', meaning that the virus mutates rapidly and extraordinarily every now and then for short durations before falling back to its regular pace.
---
WHO said that all other coronavirus variants, including alpha, beta and delta, continue to decline globally as omicron crowds them out.
---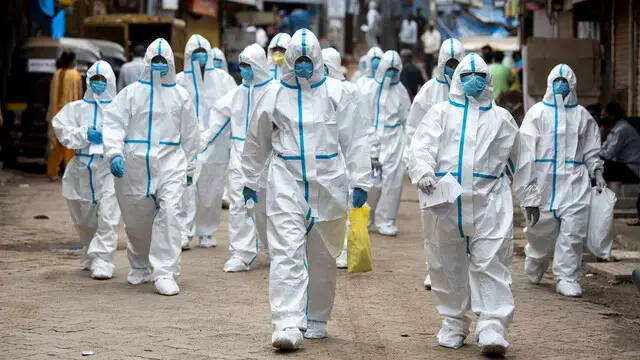 The B.1.1.529 (Omicron) variant has previously been reported as more transmissible, but less severe than other SARS-CoV-2 variants.
---
The researchers from the US Department of Energy's Pacific Northwest National Laboratory (PNNL) noted that mucus allows many viruses to travel further than they otherwise would, enabling them to journey from one person to...
---
On the other hand, Omicron has replaced Delta as the dominant variant in the state, with over 98 per cent of the samples recently undergoing genome sequencing at Institute of Life Sciences in Bhubaneswar testing positive for...
---
Like the original variant, this BA.2 sub-variant is also believed to have the ability to escape immunity from vaccines and from some antibody treatments. 
---
Omicron is the latest variant of concern. It will not be the last variant of concern that the World Health Organization will speak about, WHO's Covid-19 Technical Lead Maria Van Kerkhove said.
---