The use of non-biodegradable synthetic thread as kite string causes accidents, injuries to wildlife, sometimes even loss of life and damage to the environment, the order said.
---
The Great Indian Bustard, considered India's most critically endangered bird species, is mainly found in Rajasthan and Gujarat. As per the 2021 report of the International Union for Conservation of Nature (IUCN), they are...
---
Pradeep D'Souza rescues troubled birds, and nurses the sick ones, and love is his only motivation.
---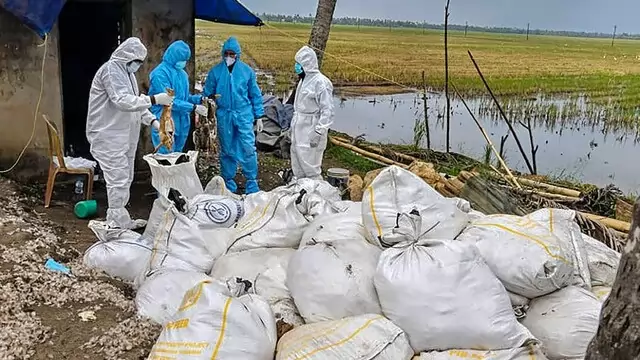 A total of 6,017 birds, mostly ducks, were killed on Saturday in the Vechur, Neendoor and Arpookara panchayats of the district, a release from the district administration said.
---
Besides identifying as many as 146 species of birds in the district, Bankar, the Divisional Forest Officer (DFO) of Jamtara, has also compiled the names of these species, several of which are rare, in Santhali and Hindi so...
---
The entry of tourists to the reserve forest is prohibited from mid-June to the October-end every year during the rainy season as road connectivity to various locations inside the sanctuary gets disrupted, he said.
---
A new exotic bird and mammal species have been added to Pilikula biological park to attract more visitors.
---
Karmjeet told that he has named this work of his 'Sankalp Yatra for birds'. In this Sankalp Yatra, he not only distributed utensils for water to birds by connecting more than 1,000 youths of the state, but also made a...
---