The event will be inaugurated by Mann who will also play a volleyball match, it said, adding actor and former rugby player Rahul Bose will also participate in a rugby match.
---
In Haryana, sizzling heat swept across Hisar as the mercury settled at 41.5 degrees Celsius, according to the Meteorological Department here.
---
Police is yet to confirmed the news. Bathinda Police is scheduled to hold a press conference at 12.00. Four Army jawans were killed in firing inside a military station in Bathinda in Punjab last Wednesday with the state...
---
On Sunday, Punjab Tourism Minister Anmol Gagan Mann said the state government will hold heritage festivals to showcase the rich culture of the state.
---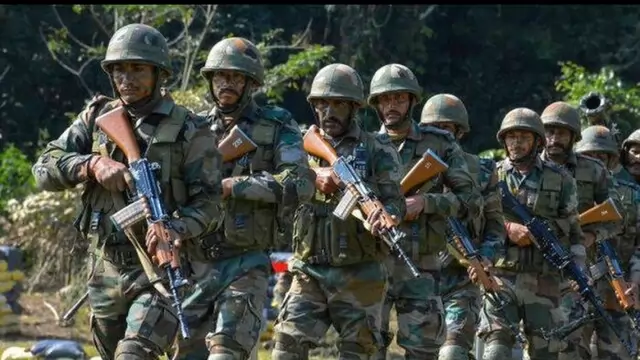 Four Indian Army personnel were shot dead in Punjab's Bathinda in their sleep early morning on April 12.
---
The Army said the soldier was immediately evacuated to the military hospital, but he succumbed to his injuries.
---
Despite decriminalisation of homosexuality in 2018, it remains illegal in the Indian armed forces.
---
Four Army Jawans were killed in their barracks, in a firing iniside military area in Bathinda, Punjab early on Wednesday.
---