The award, announced on Wednesday, recognised Das for captaining the financial markets through the turbulent periods of the Covid-19 pandemic and the crippling impact of the Ukraine war.
---
On Wednesday, Prime Minister Narendra Modi congratulated the "RRR" team after its hit track "Naatu Naatu" won a Golden Globe award and said the prestigious honour had made every Indian proud.
---
Nobel Prize for Literature 2022 has been awarded to French author Annie Ernaux.
---
On Monday, A Delhi court awarded two-week interim bail to businessman Amit Arora, who was arrested in connection with a money laundering case linked to the alleged Delhi Excise Policy scam.
---
The "heroic" restoration of the Chhatrapati Shivaji Maharaj Vastu Sangrahalaya has received the Award of Excellence in this year's UNESCO Asia-Pacific Awards for Cultural Heritage Conservation.
---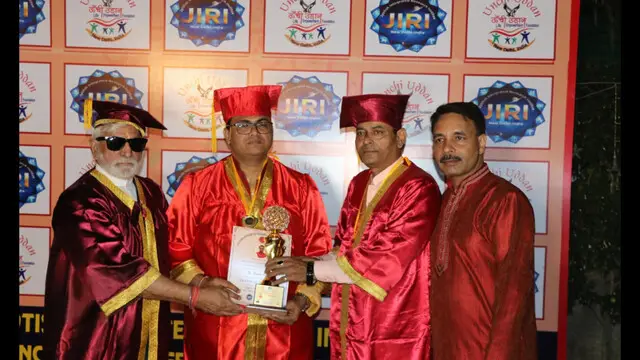 Hemant Barua has been making the country proud with his exceptional and exemplary contribution towards populating the wonders of astrology in the world.
---
On the eve of Republic Day, Mulayam Singh Yadav, medical professional Dilip Mahalanabis who returned from the US to serve in 1971-Bangladesh war refugee camps, and noted architect Balkrishna Doshi were selected for the Padma...
---
DJ Raahyl started his career at the age of 17 since then his career has been uphill despite the hurdles and obstacles he had to overcome. The Filmfare Middle East title of the Best DJ in Dubai rewarded all those years of...
---