Acting on specific information on subversive activities in the Mirhama and Damhal Hanji Pora areas, a joint team of police and the army arrested six terror associates, they said.
---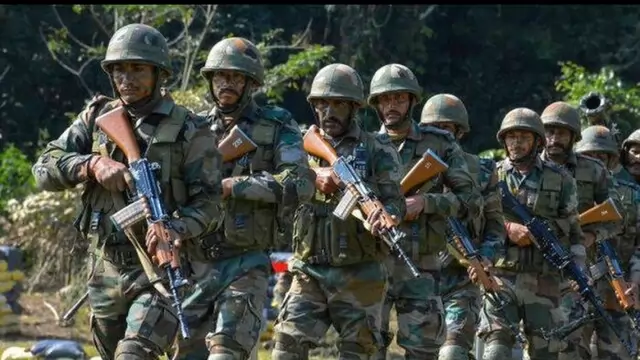 The operation was undertaken after the Army received specific input of infiltration by multiple intelligence agencies and JK Police in the Uri Sector.
---
The Indian Army is all set to up the ante on modernising itself, says Lt General Shantanu Dayal, Deputy Chief of Army Staff (Capability Development and Sustenance), to Ashutosh Bhardwaj in an exclusive interview
---
The Border Security Force (BSF) has seized a cache of weapons and ammunition possibly dropped by a Pakistani drone along the international border in Punjab
---
Jammu and Kashmir: The officials said terrorists have been using drones to ferry weapons, explosive material and narcotics into the Indian side from across the border, but forces are alert to foil such designs.
---
Top US senators also said a strong US-India defence partnership rooted in shared democratic values is critical to advancing American interests in the strategic Indo-Pacific region.
---
The Kremlin warned Wednesday that increasing the supply of US arms to Ukraine would aggravate the devastating 10-month war ignited by Russia's invasion
---
A huge cache of arms and ammunition and about Rs 159 lakh, collected as levy by the Naxalites, were seized, the top official stated.
---